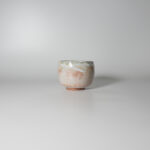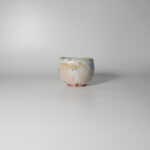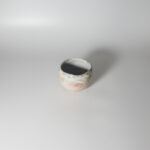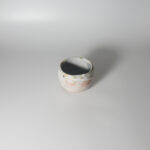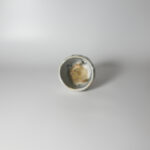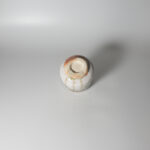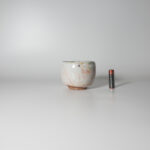 Shino Yunomi Teacup. Bizen. Takashi Baba.
Size: Diameter9.3cm Width9.3cm Height7.5cm Weight217g
Shino Yunomi Teacup. Bizen. Takashi Baba.
Takashi Baba
Born in 1983 as the son of Bizen-yaki
potter Baba Shosuke.
Graduated from Tokyo University
of the Arts, Sculpture Department, 2006.
2007 study at the Industrial Technology
Research Center, Kyoto City Industrial Research Institute.
2012 Monument production in front
of JR Bizen Katakami Station.
Participated in the monument production
in front of the Bizen Ceramic Museum in 2016.
2018 Dispatched to Vietnam Hoi
An as part of an international exchange program.
This item is packed in paper box.
It takes almost 2 – 3 days to ship this work out after receiving order.
Please note that the actual color of the product may appear slightly different depending on your monitor or browser setting.
Please let me know if you have a problem for purchasing.
Your order would be canceled automatically if we couldn't confirm your payment.
■ Customs duties & fees ■
International customers are responsible for their country's customs fees.
Customs and other import duties are supposed to be paid by the buyer.
Please confirm your postal system for further information.
Shipping Fee,
/Shipping fee for EMS Japan Post is included to:
Australia, Canada, China, Costa Rica, Hong Kong, India, Indonesia, Israel, Macau, Malaysia, Mexio, New Zealand, Panama, Philippines, Puerto Rico, Singapore, South Korea, Taiwan, Thailand, Turkey, United States, Vietnam.
/1,500 JPY extra Shipping Fee to:
Belgium, Czech Republic, Denmark, Finland, France, Germany, Greece, Hungary, Ireland, Ireland, Netherlands, Norway, Poland, Portugal, Romania, Russia, Spain, Sweden, Switzerland, United Kingdom.
/ 3,000 JPY extra Shipping Fee to:
Brazil.